Studying abroad is an incredible opportunity to expand your horizons, gain new perspectives, and experience a different way of life. Canada is an increasingly popular destination for international students seeking high-quality education and a welcoming and diverse culture. With a wide range of short-term study abroad programs available in 2023, Canada is the perfect place to embark on a life-changing journey of education and adventure.
Why Choose Canada for Your Study Abroad Experience?
Canada is consistently ranked as one of the best places in the world to live and study, with world-class universities and colleges, a high standard of living, and a welcoming and multicultural society. Canadian institutions are known for their academic excellence, innovative research, and cutting-edge facilities, and offer a wide range of programs and courses to suit every interest and career goal.
In addition to the quality of education, Canada is also known for its stunning natural beauty, vibrant cities, and rich cultural heritage. From the rugged mountains and pristine lakes of the Rockies to the cosmopolitan cities of Vancouver, Toronto, and Montreal, there is no shortage of incredible sights and experiences to discover in Canada.

Wide Range of Short-Term Study Abroad Programs in Canada
One of the best ways to experience Canada as an international student is through a short-term study abroad program. These programs typically last anywhere from a few weeks to a few months, and offer a unique opportunity to immerse yourself in Canadian culture and education.
There is a wide variety of short-term study abroad programs available in Canada, ranging from language immersion programs to field studies in ecology, business, and more. Many Canadian universities and colleges offer short-term programs specifically designed for international students, with courses in subjects such as Canadian culture and history, environmental studies, and business.
Popular Short-Term Study Abroad Programs in Canada for 2023
Canada offers a plethora of short-term study abroad programs catering to various interests and fields of study. Here are five popular programs that provide unique opportunities for students:
University of British Columbia (UBC) – Vancouver Summer Program: UBC's Vancouver Summer Program offers a wide range of courses in fields such as business, engineering, humanities, and sciences. Students can experience the vibrant city of Vancouver, explore the beautiful natural surroundings, and engage in cultural activities, workshops, and excursions.
https://vancouversummerprogram.ubc.ca/
University of Toronto – Summer Abroad Programs: The University of Toronto offers an array of summer abroad programs in destinations around the world, including Canada. Students can choose from diverse subjects such as archaeology, ecology, arts, and global health, and engage in experiential learning through field trips, guest lectures, and cultural activities.
https://summerabroad.utoronto.ca/
McGill University – Summer Study Abroad Programs: McGill University in Montreal offers a range of summer study abroad programs that combine academic excellence with cultural immersion. Students can choose from programs in areas like music, international relations, sustainability, and linguistics, and experience the vibrant arts and culture scene of Montreal.
University of Waterloo – Global Experiences Program: The University of Waterloo offers a Global Experiences Program that allows students to engage in short-term study abroad programs in countries such as Japan, Germany, and South Korea. Students can choose from a variety of disciplines and gain international exposure through academic courses, cultural experiences, and industry visits.
https://uwaterloo.ca/global-experiences/
University of Alberta – Study Abroad Programs: The University of Alberta offers a range of study abroad programs that provide students with opportunities to immerse themselves in Canadian culture and explore their academic interests. Students can choose from programs in areas like science, education, and arts, and engage in experiential learning, research projects, and cultural activities.
https://www.ualberta.ca/international/study-abroad
These programs offer a rich and diverse range of academic and cultural experiences, allowing students to make the most of their short-term study abroad experience in Canada.
Application Process for Short-Term Study Abroad Programs in Canada
The application process for short-term study abroad programs in Canada is typically straightforward and involves a few key steps. First, you will need to research and choose a program that best fits your academic interests and personal goals. Once you have selected a program, you will need to check the admission requirements and ensure that you meet the eligibility criteria.
Next, you will need to submit an application, which typically includes a transcript of your academic record, a personal statement, and letters of recommendation. You may also need to provide proof of language proficiency, depending on the program requirements.
Once your application has been accepted, you will need to obtain a study permit and any necessary visas or permits to enter Canada. Your institution or program provider can assist you with this process and provide guidance on the necessary documentation and procedures.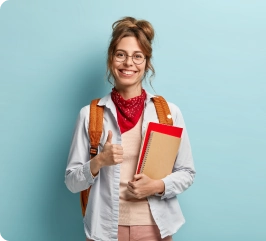 Discover thousands of Programes + Try Acceptance Estimation tool for free
We already have more than 5000 universities' programs on our website, so you can search and choose your best-fit programs and estimate your acceptance chances.
Explore Program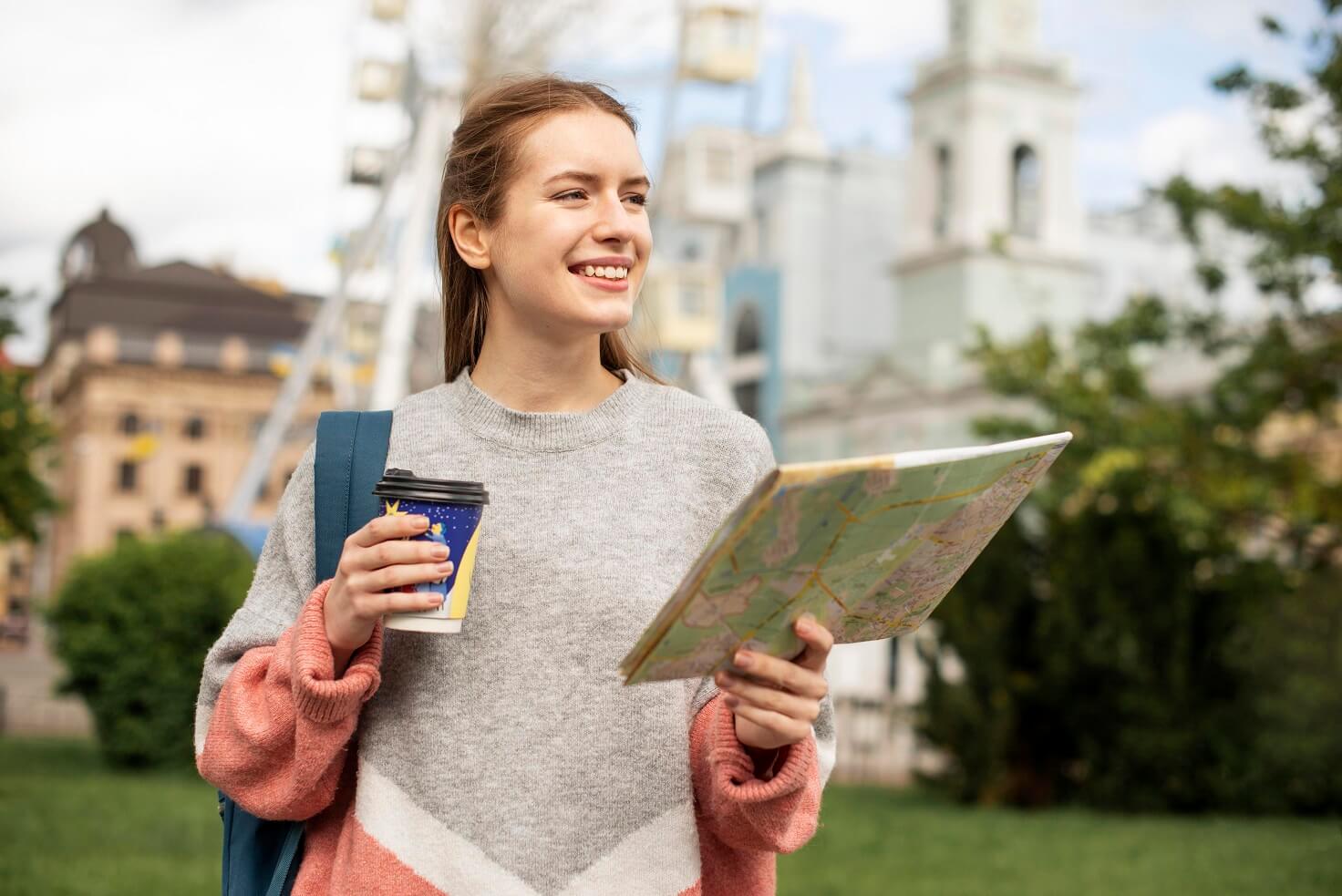 Travel and Cultural Experiences while Studying Abroad in Canada
Studying abroad in Canada is not just about attending classes and completing coursework – it's also an opportunity to travel and explore the country, meet new people, and experience a different way of life. Whether you are interested in outdoor adventures, cultural events, or city life, Canada has something for everyone.
During your study abroad program, you may have the opportunity to participate in field trips, cultural events, and excursions to local attractions. You may also have the chance to meet and interact with Canadian students and other international students, allowing you to make new friends and expand your network.
In addition to the travel and cultural experiences, studying abroad in Canada can also enhance your professional prospects and give you a competitive edge in the job market. International experience is highly valued by employers, and studying abroad can help you develop valuable skills such as adaptability, cross-cultural communication, and problem-solving.

Conclusion
In conclusion, short-term study abroad programs in Canada offer an excellent opportunity for students to experience a new culture, learn new skills, and enhance their resumes. With a wide variety of programs available, students can choose the program that best fits their academic and personal goals. While the pandemic has caused disruptions to travel plans, many Canadian institutions are adapting to the changing circumstances and offering online or hybrid study abroad programs. With proper planning and research, students can safely and successfully participate in a study abroad program in Canada. So, if you are interested in broadening your horizons and expanding your education, consider exploring short-term study abroad programs in Canada.