Germany is one of the world's most prominent exporters of cars, machinery, electronic and electrical equipment, pharmaceuticals, and food. There is no wonder that international students choose to stay in this country after completing their degrees. However, how to stay in Germany after graduation from university? This article provides all about German residence permit and visa options after completing your studies.
In this guide:
How to Stay in Germany after Studies

Temporary Residence Permit or German Residence Permit

Permanent Residence Permit to Stay in Germany after Graduation

German Citizenship for Stay in Germany after Studies

Conclusion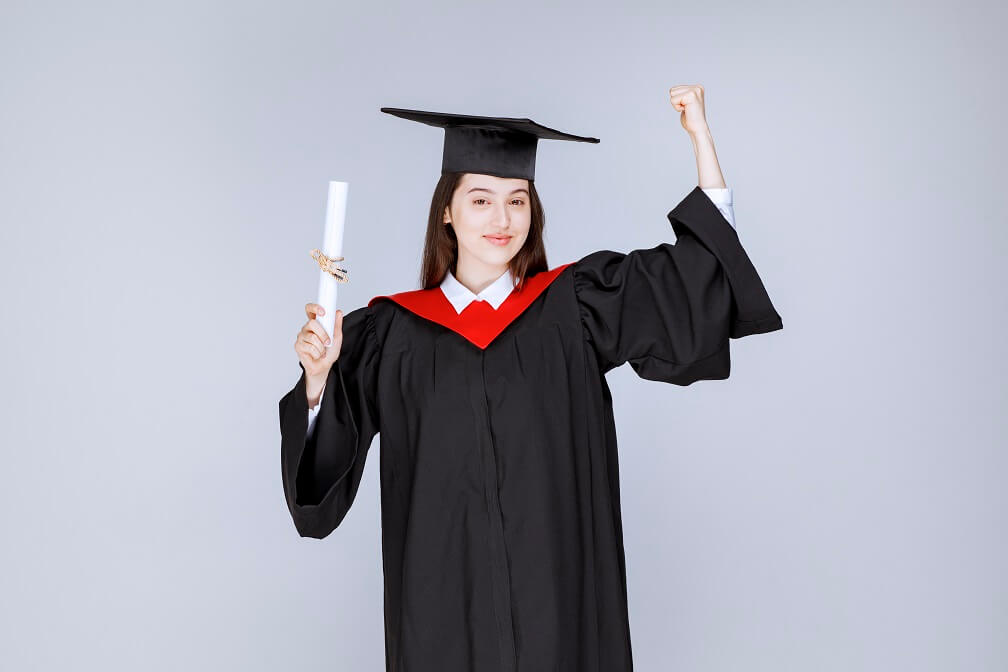 How to Stay in Germany after Studies
German residence permit and visa system are easy, efficient, and accessible compared to other European countries.
Like that, your nationality determines any other EU country's access to the German labor market.
If they have a German residence permit that explicitly enables them to work there, EU/EEA and Swiss nationals are permitted.
Citizens of the US, Canada, Australia, New Zealand, Japan, and South Korea may receive a German residence permit from the applicable foreign authority once they have arrived in the country.
However, it is essential to note that they may not commence their intended employment until they have the permit.
Do you want to know about Working Limits in Europe for International Students read this:
Temporary Residence Permit or German Residence Permit
A temporary residence permit for Germany, also known as a limited residence permit (Aufenthaltserlaubnis), is the first option for international students to stay in Germany after graduation.
Temporary German Residence Permit While Looking for Job
As an international student of a German university, you enjoy a more favorable status outside the nationals mentioned earlier than other non-EU citizens do.
Once you complete your studies, your student visa also expires; however, students can get 18 months of a work visa after obtaining their German university degree.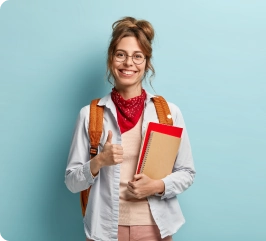 Discover thousands of Programes + Try Acceptance Estimation tool for free
We already have more than 5000 universities' programs on our website, so you can search and choose your best-fit programs and estimate your acceptance chances.
Explore Program
You need to apply for this permit before your student visa runs out; otherwise, you must return to your home country.
You can use this time to look for a permanent job related to your field of study while working part-time to support yourself.
You can work in Germany as much as you want and choose any job to support yourself over these 18 months; however, expertise in your subject of study is a considerable benefit.
To be eligible for this permission, you must meet the following requirements:
Proof of a completed course of studies,

Proof of health insurance coverage,

Proof of sufficient financial means to cover costs of living.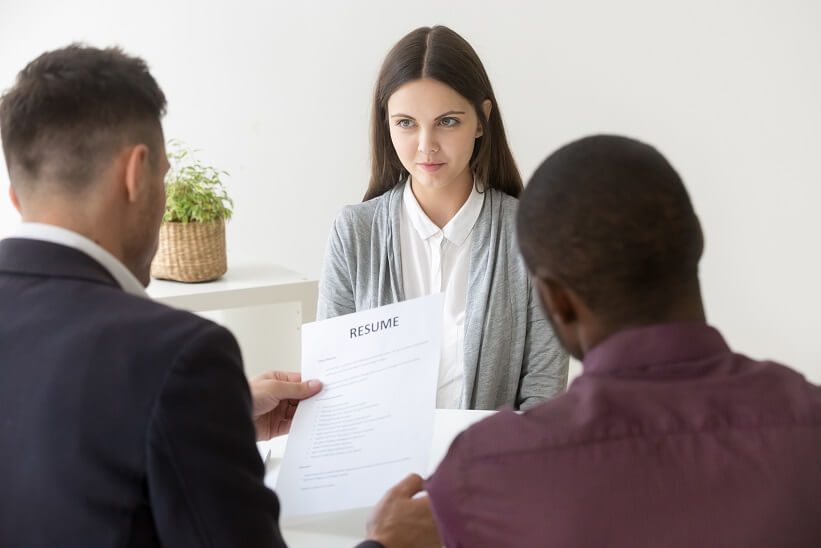 Jobseekers Visa to Stay in Germany after Graduation
Suppose you returned to your home country after the course completion and want to return to Germany for career opportunities. In that case, you are eligible for a temporary short time visa for up to six months.
You might consider the various options available during this period due to your educational qualifications.
Remember that this is not a long-term visa or a work permit. It only helps you in your search for a permanent position. You need to apply for this visa in your home country.
You should apply for a separate residence and work permit after being employed for a while.
To be eligible for this visa option, you must meet the following criteria:
Secure financial means,

Academic or vocational qualification,

Proof of German language competence.
Temporary Residence Permit for Taking up Employment
When you get a job offer that matches your qualifications, you can decide whether you wish to apply for a German residency permit to start working or an EU Blue Card to continue your stay in Germany after studies and graduation.
German Residence Permit allows internationals to work in Germany for a specific time, as indicated by their employment contract. If your contract is limited to two years, your approval will be valid for two years.
You can extend the permit if your employment status remains the same. If you plan to live in the country permanently, this is a better option.
On the other hand, EU Blue Card allows non-EU nationals who are highly qualified in a profession to work in Germany and the other 25 EU member states.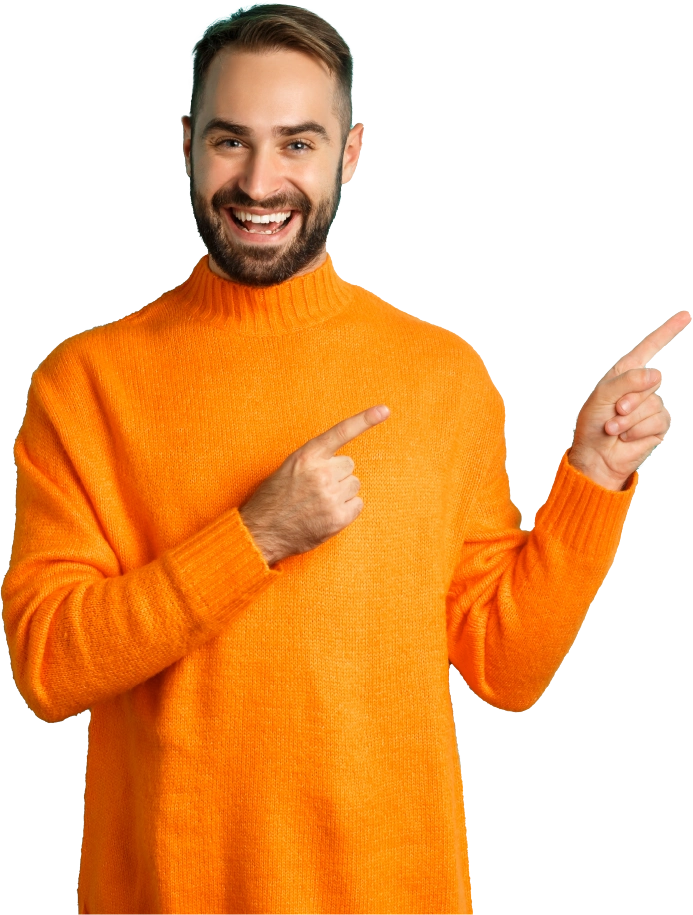 Abroadin Service
If you intend to continue studying abroad, we will accompany you on this journey and show you the easiest way.
visit our servises
Those with an IT or STEM background are more likely to receive the EU Blue Card (Science, Technology, Engineering, Mathematics).
If you plan to live in another EU country, the EU Blue Card may be more advantageous than a residence permit to find a job.
Both of these residence licenses come with several requirements. Depending on your plans, either the residence permit to work or the EU Blue Card may benefit.
You must meet the following prerequisites to be awarded this residence permit or EU Blue Card:
Proof of your health insurance

Proof of a completed course of studies

Proof of financial coverage for living costs

For EU Blue Card holders: minimum annual salary of about USD 60200 or USD 47000 for MINT professions
Temporary Residence Permit for Self-employment
After graduating from a German university, you can establish a business or work as an independent professional, such as an engineer.
Depending on your nation of origin and residency status in Germany, the circumstances and conditions for starting a business differ.
If you want to work by yourself, you must show specific qualifications for some occupations. Governed professions are those that the government regulates.
There is a difference between self-employed commercial activity and working as a freelancer in a "liberal profession."
This distinction influences your tax payments and whether or not you need to register your business as a commercial enterprise.
Temporary Residence Permit for Ph.D. Studies
Suppose you wish to pursue a Ph.D. at a German University or a research institute. In that situation, all you must do is ask your local Foreigners' Authority to extend your residence permit.
To do so, you need your certificate of enrollment. Furthermore, you need to prove that you have adequate health insurance and that you can support yourself financially.
Temporary Residence Permit for Vocational Training
International students in Germany may switch to another type of residence permit before completing their studies.
Instead of continuing your studies, you can start vocational training and receive a residence permit for completing qualified vocational training (Section 16b para. 4 Act on the residence, AufenthG).
However, specific conditions must be met and a thorough assessment by the Federal Employment Agency (BA).
You can complete vocational training in Germany and apply for a residence visa for vocational training even after you have completed your academics.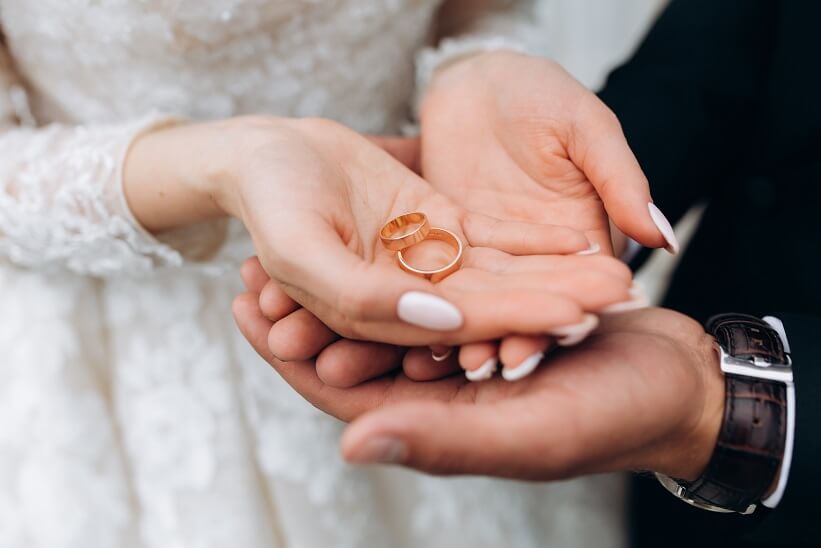 Temporary Residence Permit for Marriage
If you marry a German citizen or someone who possesses a permanent residence permit, you can stay in Germany but still require a residence permit.
If you are EU/EEA citizens, you can live in Germany as you are entitled to freedom of movement.
It would help if you had a German residence permit for employment or an EU Blue Card to work in the country legally.
If one of you is a legal citizen of an EU/EEA member state and the other is a third-country national, the partner who is not an EU/EEA citizen must apply for a spouse joining their partner's residence permit.
There is no single German residence permit obtained through marriage, but you will be allowed to remain in the country for family unification.
Excellent command of the German language at the B1 level is also required for this permit.
The residence visa will be temporary, but the spouse will be eligible for permanent residency after a few years of marriage (typically two years) and time spent in Germany (three years).
During this time, the spouse is free to seek work or study visas.
If you want to know about Free Universities in Europe read this article:
Permanent Residence Permit to Stay in Germany after Graduation
This German residence permit allows foreign nationals to work, live and stay in Germany after graduation indefinitely.
If you receive a permanent residency status, your children and spouse are welcome to join you.
After a few years, they first get a temporary residence permit, followed by a permanent residency permit.
If you match the following criteria, you may be eligible.
You have maintained a residence permit for at least two years to work as a "qualified professional" (Residence permit issued under Sections 18a, 18b, or 18d AufenthG) (German Residence Act).

You are engaged in a position for which you are qualified or whose qualifications are adequate.

You have made 24 months of contributions to the statutory pension insurance fund.

You correctly understand the German language (B1 level according to the Common European Framework of Reference for Languages (CEFR)) and the German legal and social system and way of life. It has been demonstrated that it can pass the "Life in Germany" test.

You can show that you have enough living space.
You may apply for a settlement permit under Sect if you have an EU Blue Card. 18c (2) AufenthG. (German Residence Act).
You need to meet the requirements above; however, you need at least 33 months of employment instead of two years. You made monthly contributions to the statutory allowance insurance fund.
German Citizenship for Stay in Germany after Studies
Being a naturalized citizen makes you a German citizen and, at the same, a national of the European Union. It is the last step in how to stay in Germany after your studies.
To qualify, you must satisfy the following conditions:
You have been lawfully residing in Germany for at least eight years.

You have an indefinite right of residence in Germany (for example, as an EU citizen with free movement or a holder of a settlement permit) or a limited residence permit that can be changed to an indefinite resident title.

You can provide for yourself and your dependents without relying on government assistance or unemployment benefits.

You have good skills in the German language. It is sufficient to demonstrate Level B1 oral and written German skills in a language exam (Common European Framework of Reference). A German school-leaving certificate, a vocational training certification, or a university degree in Germany can demonstrate your German language abilities.

You passed the naturalization exam.

You have never been found guilty of a crime.

You agree to the Federal Republic of Germany's Basic Law (Grundgesetz), which is the country's constitution.
Conclusion
With its incredibly unique cities and the largest economy in Europe, Germany is a hotbed for opportunities. There is a considerable demand for a workforce across various industries and companies.
Once you have figured out that you will stay in Germany after studies to find work, you should start planning while you are still a student. Taking internship experience while studying is highly beneficial to you.
This article gives you practical tips on stay in Germany after graduation and making a bright future for yourself.
Sources:
https://immigrationandmigration.com/post-study-options-how-to-stay-in-germany-after-your-studies/
https://www.make-it-in-germany.com/en/study-training/studies-in-germany/prospects-after
https://www.study-in-germany.de/en/germany/career/after-university/